Luxurious Apartment in the ❤️ of Tinos
Evangelistrias 20, Tinos, 84200, Greece


5
Guests


2
Bedrooms


1
Bathroom


115
sqm
A traditional neoclassical house in the heart of Tinos built at the beginning of the 20th century and recently fully renovated. 200m from the old port, 350m from the famous Orthodox Church Panagia Evangelistria of Tinos (Our Lady of Tinos), in the center of the market and close to many facilities, a family or a group of friends might need (bank, super market, transportation).
Licence or registration number: 00001111262
The house is fully equipped and decorated with a unique aesthetic. It has an independed entrance with an interior wooden staircase (with 21 stairs) that leads to a very bright common space. From the left side, you will find a fully functional kitchen with a small balcony and a second exit of the house and next to it the small but cozy bathroom. From the right side, the house consists of one bedroom with a single super sized bed, the main bedroom with a king size bed and the main living room with a dining table for 6 people, office, TV and a double sized bed/sofa.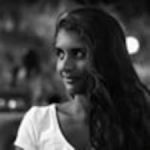 George's apartment is exceptional in every detail. So is George himself. Beginning from the mansion, it is so inviting to the eye, stands out in the street. And then you open its main entrance and ta dah! the most eclectic place is in front of you! Its high ceilings, wooden floors and doors make you wonder about its long time story. And then comes the decoration; eclectic, with attention to every single detail, brings the house to the present, make you feel so cozy that you start making plans about how you will take advantage of every room! The amenities could even satisfy the most demanding between us and concerning its location, it really is in the heart of Tinos Chora, just a few steps from the alleys and the port. I definitely recommend this neighborhood since it gives the absolute sense of being part of the island's every day life. Last but not least, George is a really kind person and has a "meraki" for what he is doing. Always willing to answer your questions and even provide you with the best inside info! Sure thing is I'll visit "my" Tinos' apartment soon in the summertime!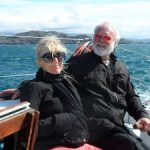 I try and write my reviews with potential guests that may follow us in mind, not just to be nice to the hosts, but our stay at George's deserves six stars—if it were possible—on all the categories. We have stayed in over a hundred Airbnbs, and this has to be one of the best. The personal touches, the fresh fruit, the thoughtful and complete manual, and even traditional cookies! George is constantly in touch when needed. This is no Ikea apartment, but one furnished tastefully and with love. Also, the location is in the heart of the village. Marvin & Trish Scott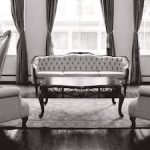 George's beautiful home in Tinos was exceptional. LOOK NO FURTHER, THIS PLACE IS THE BEST YOU CAN FIND!! The house is peaceful, big, full of light with new amenities but a traditional Greek mansion/architecture which is exactly what we wanted. Sitting out on the balcony every morning was heaven and felt like something out of a movie! The house was silent, peaceful. We had the best sleeps of our lives here. The location is idyllic and bang in the pedestrian center of Tinos, yet so quiet. All the local tavernas are one minute away. The house was perfect, truly luxurious, peaceful, stunning, beautifully decorated with a lot of style while still keeping the traditional aspects of the house. George's hospitality was more than excellent. He understood our needs, was knowledgeable, kind, quick and always there for anything we needed. He stocked us with water and even came by with more bottles of water for us (Tinos tap water is undrinkable). George picked us up from the ferry and drove us to the ferry, and met us very early in the morning to drive us just 10 mins to the ferry area. I cannot emphasize more strongly how happy we were with the home, our stay and George's hospitality. Don't bother staying anywhere else in Tinos!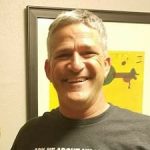 If your looking for a quaint, cozy face on Tinos close to everything, this is the place. Huge living area, comfortable rooms, and an awesome host who is the eppitamy of Greek Hospitality. All the pictures you see of small streets lined with shops is right outside your door. Coffee every morning downstairs at Καλημέρα and dinner by choice. Make a trip to Salt resturaunt and have the pork lollipops…best in Greece. You wink find a better place to stay for the price!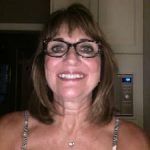 This was our first experience with Airbnb as well as our first time in Greece. My sister and I were in awe at how efficient and accessible our host George was. He was able to answer all of our questions and never made us feel like we were bothering him. The apt is located in the centre of the town within walking distance to everything you need; groceries, restaurants, bars, car rentals etc. There are restaurants and stores beneath you so you get the true experience of being in the heart of the action. George arranged for a taxi upon our arrival and met us at the apt to show us around. He also arranged a tour of several villages and island highlights with a tour/taxi driver by the name of Anthony. Anthony spoke good English and was very knowledgeable of the. island. We had an amazing day and learned so much about Tinos and Greece. We would definitely return to Tinos and specifically to George's apt. It is spacious, very clean, and well appointed and George truly is a Superhost. Thank you George for giving us such a great start to our holiday!
Booking widget b24_widget_63e270d2aa923


WiFi


Air Conditioning


Ironing Facilities


Shower


Hair Dryer


Workspace


First Aid Kit


Smoke Detector


Fire Extinguisher


Kitchen


Washing Machine


TV


Shampoo/baTH FOAM


Bed Linen/Towels


Nespesso Coffee Maker


Safebox
Check In @ 15:00
Check out @ 11:00
30% deposit to complete your reservation
Free cancellation 30 days before your expected arrival.
Cleaning is provided, for stays longer than 4 days, every 3 days w/ fresh towels. Fresh sheets every 6 days.
Evangelistrias 20, Tinos, Greece, 84200